Relocation specialists around the world
Supporting businesses, public organizations and individuals relocate around the world
Planning a
departure

or

expatriation

?

Are you a private client preparing for an expatriation, on your own or with a family?

Are you a business planning to hire or transfer one or more employees internationally?

Planning a relocation is the first step towards making it a success.

Wherever you are coming from, whatever your destination in the world, the members of the Bienvenue! relocation network are here to support you throughout.

Our members will welcome you / your employees in their country, in French, in English or in the local language, and in addition, can provide an understanding of the cultural differences with the French-speaking country where you, or your employees, might come from.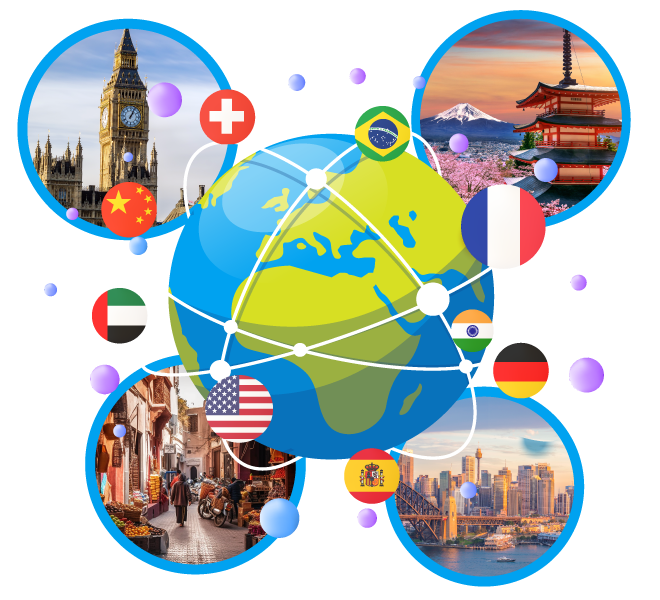 The Bienvenue! members offer a full range of relocation support services:
A
global network

at your service

for your worldwide relocation needs
The Bienvenue! members are independent, small to medium-size businesses, delivering a personnalised service, through a dedicated contact person in each location.
Established in more than 30 countries to date, the members of Bienvenue! literally cover the entire world!
To find out more, complete the questionnaire by clicking on the link below.






Agility, Responsiveness, Customer service quality, Professionalism, Rigour
Agility, Responsiveness, Customer service quality, Professionalism, Rigour